Hi,
I'd love to have an improved filter so that I could say what not to show in the chapter list (similar to a google search when using a "-" in front of a keyword).
Why?
I've different types of chapter marks (normal, URLs, Images) and I'm using prefixes to determine them:

While editing this list it's easy to filter for only "URLs"…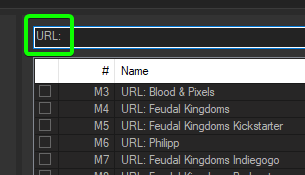 …but I can not only show normal chapter marks. For that I'd need a syntax like "-URL -BILD".
Do you guys think, that would be possible?